Knifefight
The number of attacks and crimes comitted with weapons, espacially knifes is increasing constantly. Many people nowadays do actually carry a knife wherever they go. The variation of possible weapons is very big. As a result there is more dangerous potential in conflict situations.
Regardless of the art of the attack (threatening or actually using the knife): the danger lies in the multitide of usable weapons. For criminals it's natural to cross the lines of established law. That's why we want to teach our students to handle such situations with enough care and as safe as possible.
Standort:
Am Schiesshaus 19
01067 Dresden
Trainigszeiten – Messerkampf:
nach Vereinbarung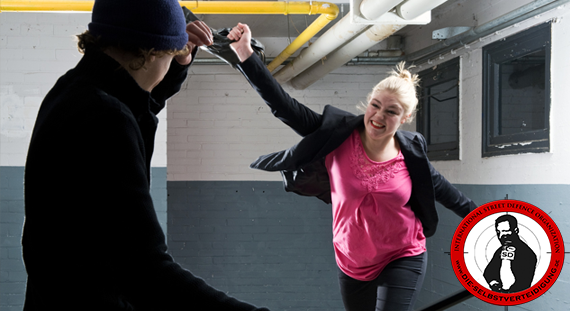 Training
The most important lecture of our training is about basic knowledge and handling a knife as safe as possible. We take a look at the different angles of attacks, situations that lead to confrontation and espacially the psychological pressure an attack implicates. There is no need for experience in martial arts whatsoever to learn our system. Other considered weapons are long range weapons, sticks, umbrellas and others.
Free yourself from your own strength.

Free yourself from your opponents strength.

Use your opponents strength against him.

Put in your own strength.

If there is a free path, push forward.

If there is contact, be sticky.

If your opponent is too strong, fall back.

If your opponent falls back, follow him.
STREET DEFENCE in Dresden (3x), Radebeul, Radeburg, Heidenau, Meissen, Coswig, Mainz, Frankfurt and Thailand reduces all aspects of a sporty martial art to very simple, clear and effective techniques that can be used in selfdefence.
Sifu Matthias Stöhr, Chiefinstructor
Am Schiesshaus 19
01067 Dresden
Phone: 0173 – 7 33 85 60
Email: info@die-selbstverteidigung.de