Sigung
Sigung Klaus Haas is a Wing Chun Tao Chi Kung Fu Grandmaster from Mainz, Germany. He has over 40 years of experience in different martial arts. As headteacher he trains our instructors with his team in a thailand monastery. Sigung Haas also visits Germany from time to time for special courses.  He shares his specific knowledge that he gained from his personal studies in Thailand. The special courses are meant to give our students room for their questions.
The courses are not restricted, that means one has not to be a student of our academy. Everyone can take part. Interested people can get a large insight to what the academy is about and what one can learn. Our instructors are keen to get every knowledge update into our regular trainings for STREET DEFENCE and WING CHUN.
It's always a pleasure to welcome Sigung Klaus Haas in Germany.
Für nähere Informationen wenden Sie sich bitte an uns. Wir sind gerne für Sie da.
Website: http://taochiorg.simdif.com/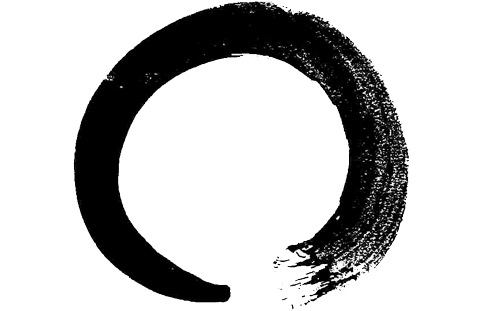 Traininginhalte
Once in Thailand the student gets a big insight on the Wing Chun Tao Chi System, the Wing Chun Kung Fu system and much more. Sigung Haas focuses on the questions and wishes of his students.
One part of the training is a special meditation technique and working with inner energy (Chi) based on the so called 5 animal Chi Gung. Further it's possible to solve a psychological or physical problem by using special Wing Chun Tao Chi techniques. The lecture content is extremly high and relaxation for body and mind are guaranteed.
Grandmaster Klaus Haas is founder of Tao Chi.
His martial art history began at the age of 14 in the year 1973. He startet practicing different styles like Karate, Teakwon-Do, Kendo, Iaido, Kenjutsu and Kickboxing. In some of those styles he mastered the system and got a Dan-graduation (black belt graduation).
After meeting his former Si-Hing K. Dingeldein in the year 1988 he began to practice Wing Tsun and Escrima. K. Dingeldein is founder of the EVTF and still befriended with Sigung Haas until today.
1993 Sigung Haas got his Sifu-titel in presence of Dr. Leung Ting.
After he visited Hongkong, GM Haas startet his own studies in martial arts in the year 2000. He even wrote some books about his studies. All copies were soon sold out.
The year 2003 brought bad news. GM Haas was diagnosed with multiple scleroses. That's when he started to spend all his energy in understanding that disease and get better. This way led him to Thailand where he founded the Tao Chi concept in 2016.
Free yourself from your own strength.

Free yourself from your opponents strength.

Use your opponents strength against him.

Put in your own strength.

If there is a free path, push forward.

If there is contact, be sticky.

If your opponent is too strong, fall back.

If your opponent falls back, follow him.
STREET DEFENCE in Dresden (3x), Radebeul, Radeburg, Heidenau, Meissen, Coswig, Mainz, Frankfurt and Thailand reduces all aspects of a sporty martial art to very simple, clear and effective techniques that can be used in selfdefence.
Sifu Matthias Stöhr, Chiefinstructor